Message from the Guest Editor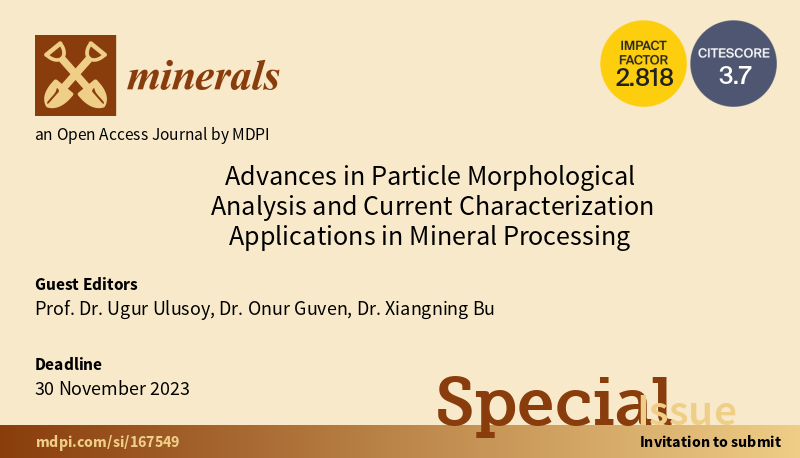 The effect of irregular particle behaviors on their properties in mineral processing is not yet well understood, although a clear understanding of particle behavior is of prime importance to effectively explore the potential applications of particles. Therefore, the importance of particle shape on the properties of various materials in numerous industries and applications is presented in this review by addressing how the shape is related to their properties.
This special issue welcomes the shape characterization of particles in mineral processing operations (screening and classification, ore sorting, gravity separation, magnetic separation, electrostatic separation, leaching, and flotation) by using new techniques and approaches.
We kindly invite you to submit your recent research manuscript to our special issue "Advances in Particle Morphological Analysis and Current Characterization Applications in Mineral Processing" at Journal: Minerals (ISSN 2075-163X).
#mineralprocessing, #beneficiation, #imageanalysis, #shapecharacterization, #shape, #morphology, #screening, #classification, #oresorting, #gravityseparation, #magneticseparation, #electrostaticseparation, #leaching, #flotation, #Grinding