"SUCCESS isn't just about what you accomplish in your life, it's about what you INSPIRE others to do". Anonymous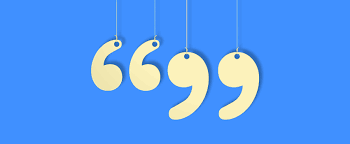 CITATIONS
(Means; quotation from or reference to a book, paper or author, especially in a scholarly work)
We're excited to highlight some of the key milestones, achievements, and metrics
Publication Metrics Searched: 03.09.2023
I- ISI
Web of Science Core Collection
-Citation Search Results

Core Collection

Sum of the Times Cited:
879

Sum of Times Cited without self-citations:

803

Average Citations per Item

:

23.13

h-index

:

17

*
*: h is the number of articles greater than h that have at least h citations. For example, an h-index of 16 means that there are 16 items that have 16 citations or more.
This metric is useful because it discounts the disproportionate weight of highly cited papers or papers that have not yet been cited.
II- Citations on Scopus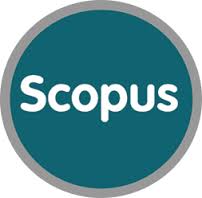 Sum of the Times Cited:

1025

Sum of Times Cited without self-citations:

925

h-index

:

18

*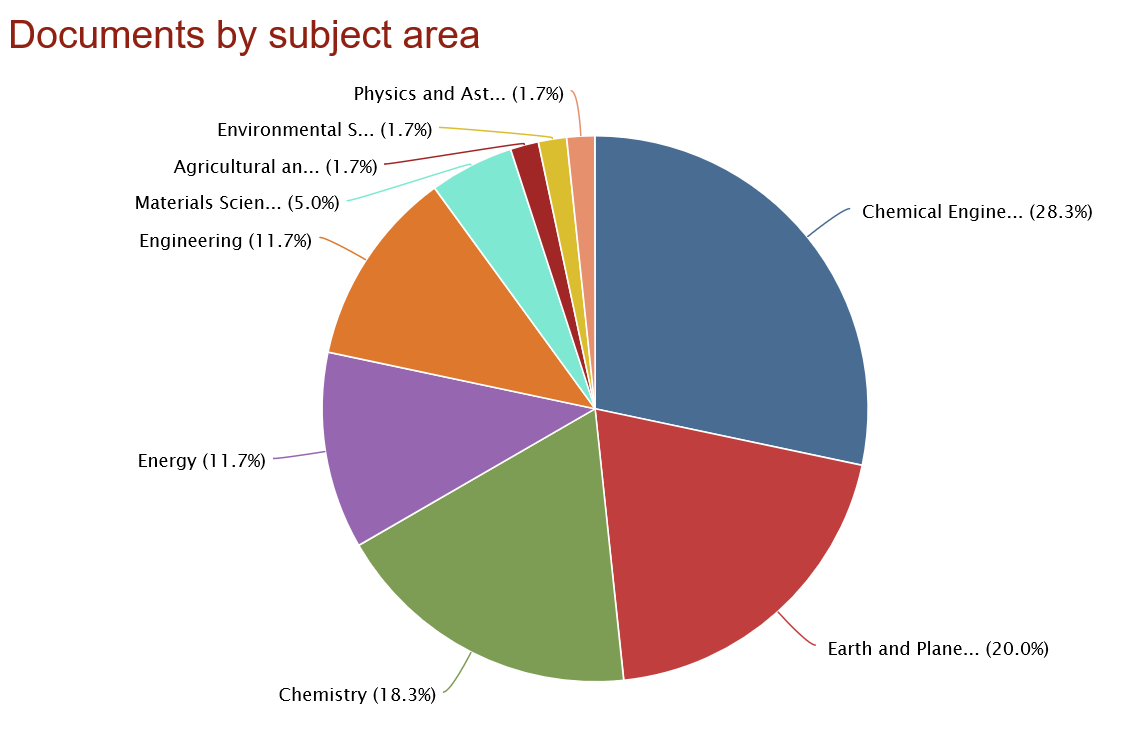 Citations index
**(means: the number of publications with at least 10 citations - another way to help gauge the productivity of a researcher)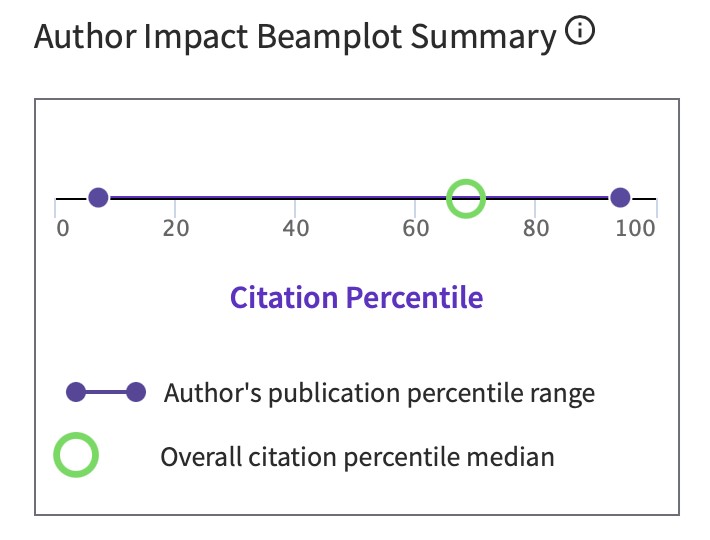 Below you can see the distribution of your citations across the globe. You'll see a data point for each distinct institution with a contributor to a publication in the Web of Science Core Collection which cited your work.

Blue circles can be clicked to zoom in and see more precise locations, red pins can be clicked to see the details of papers citing you from a particular city.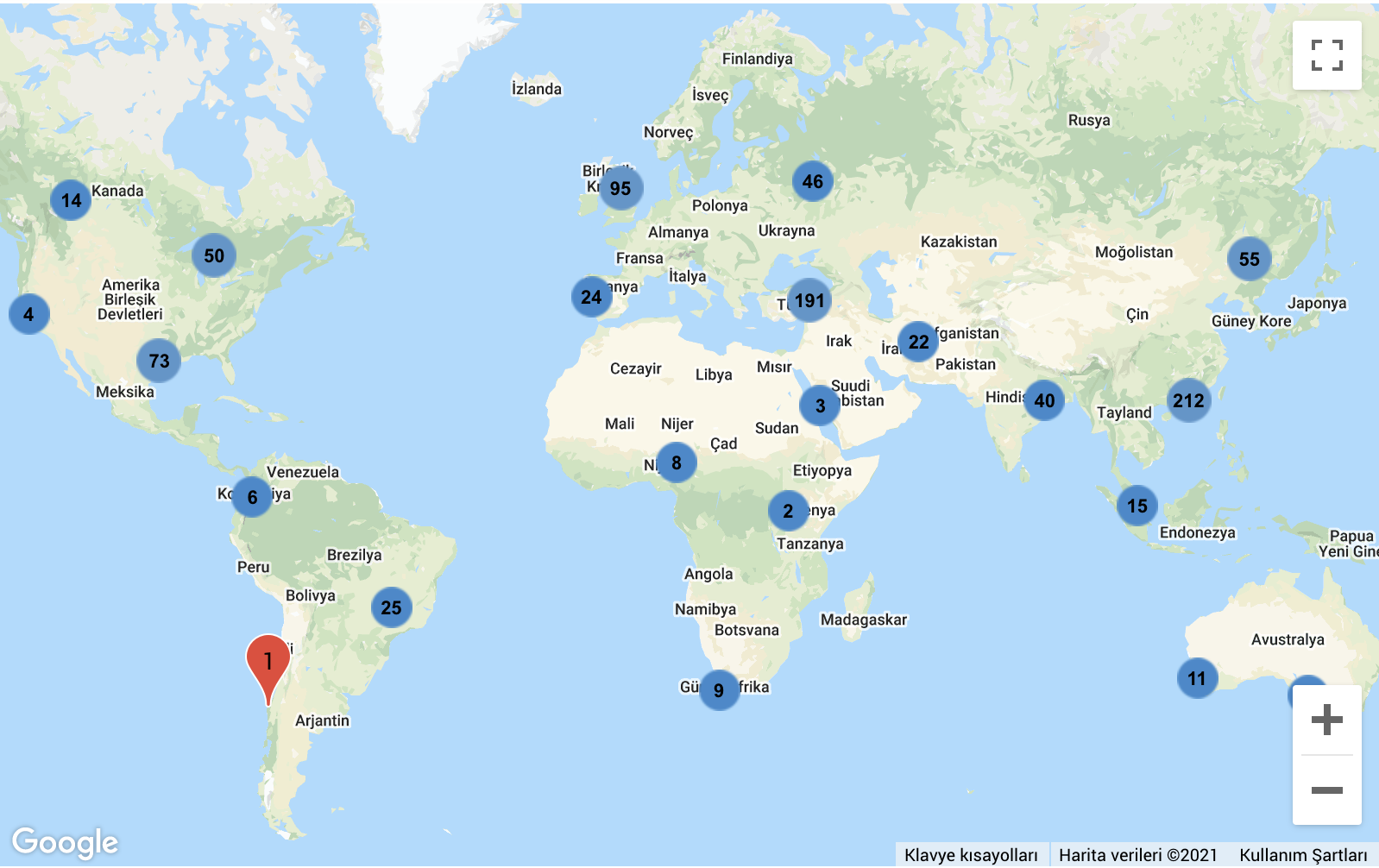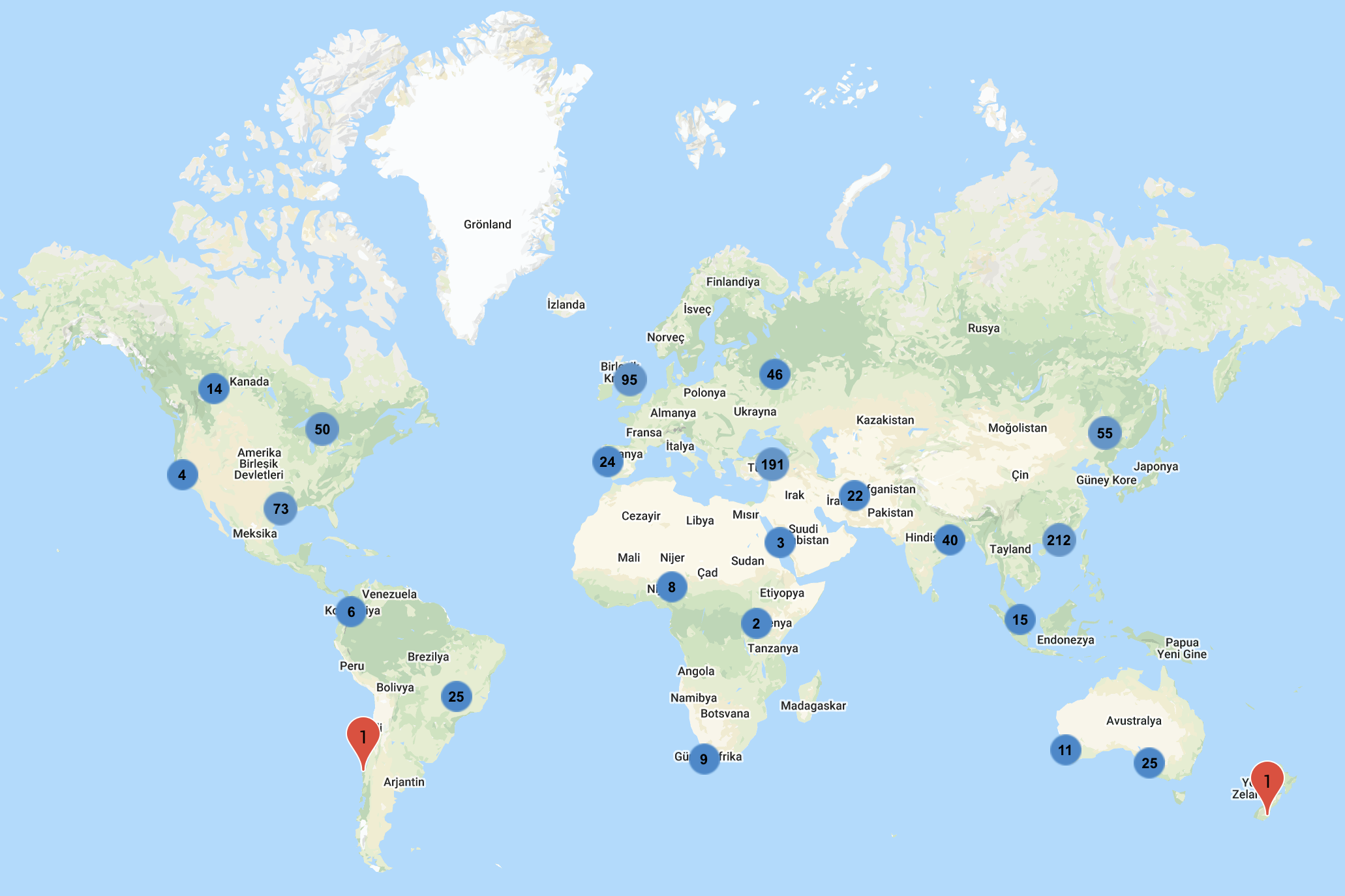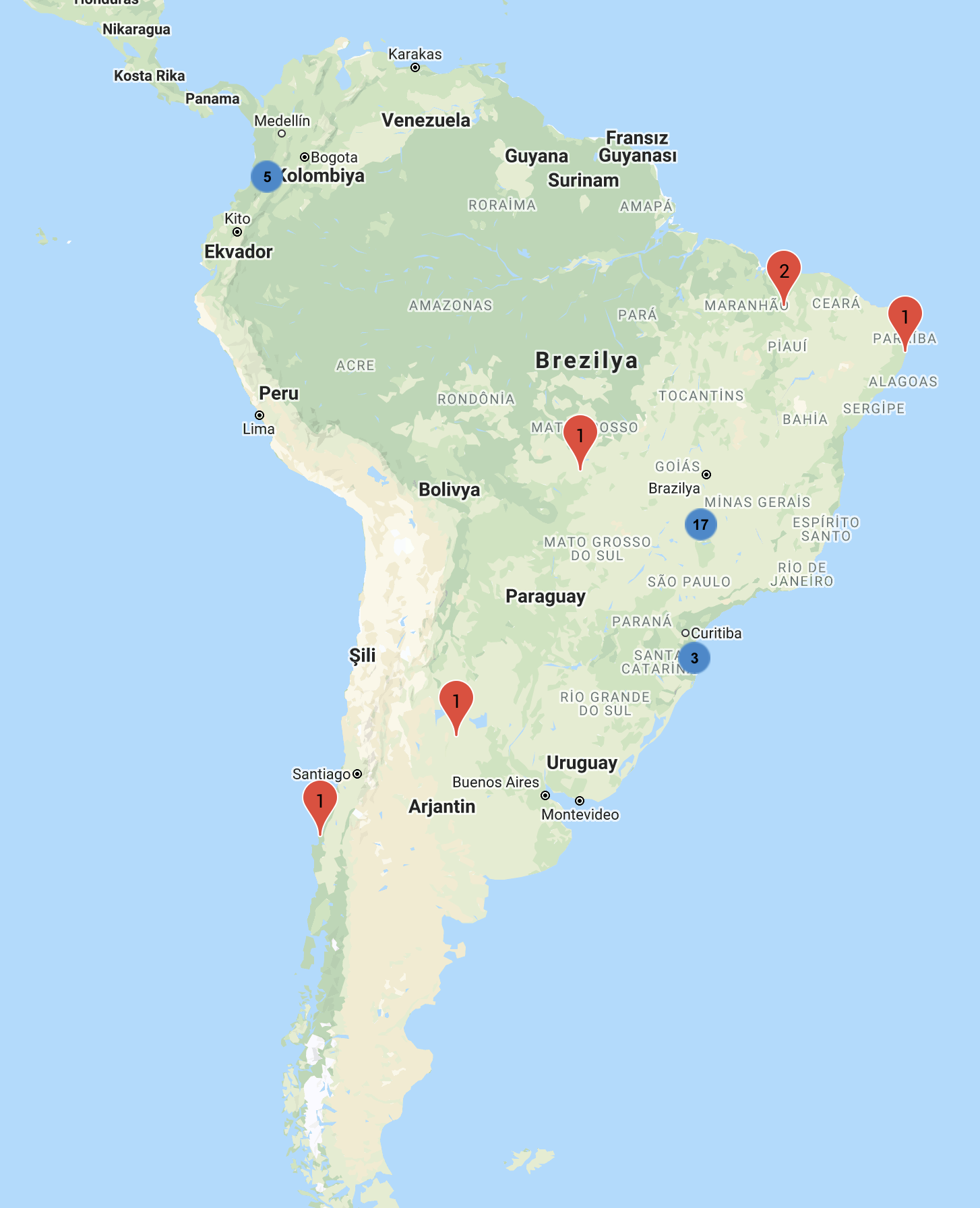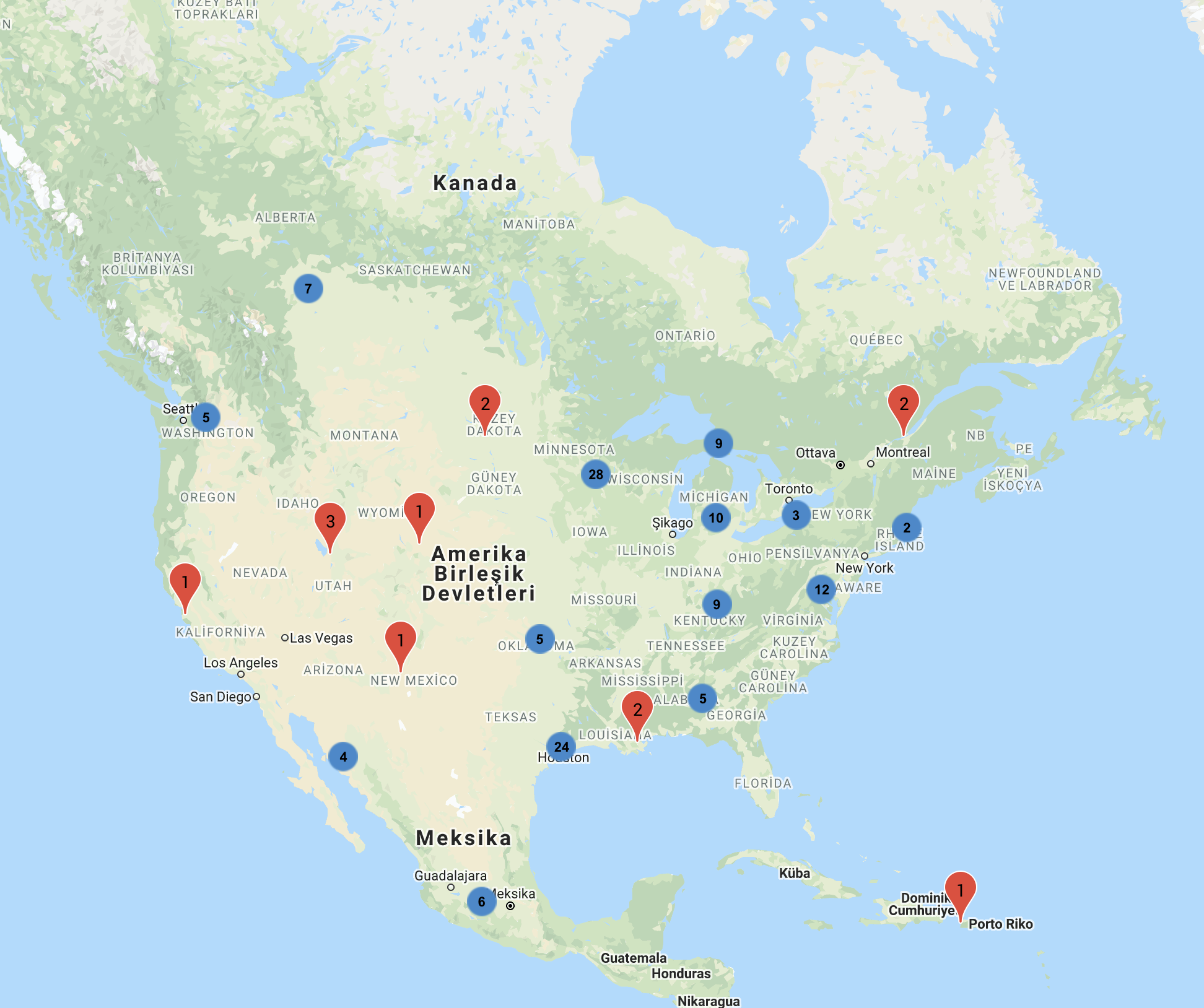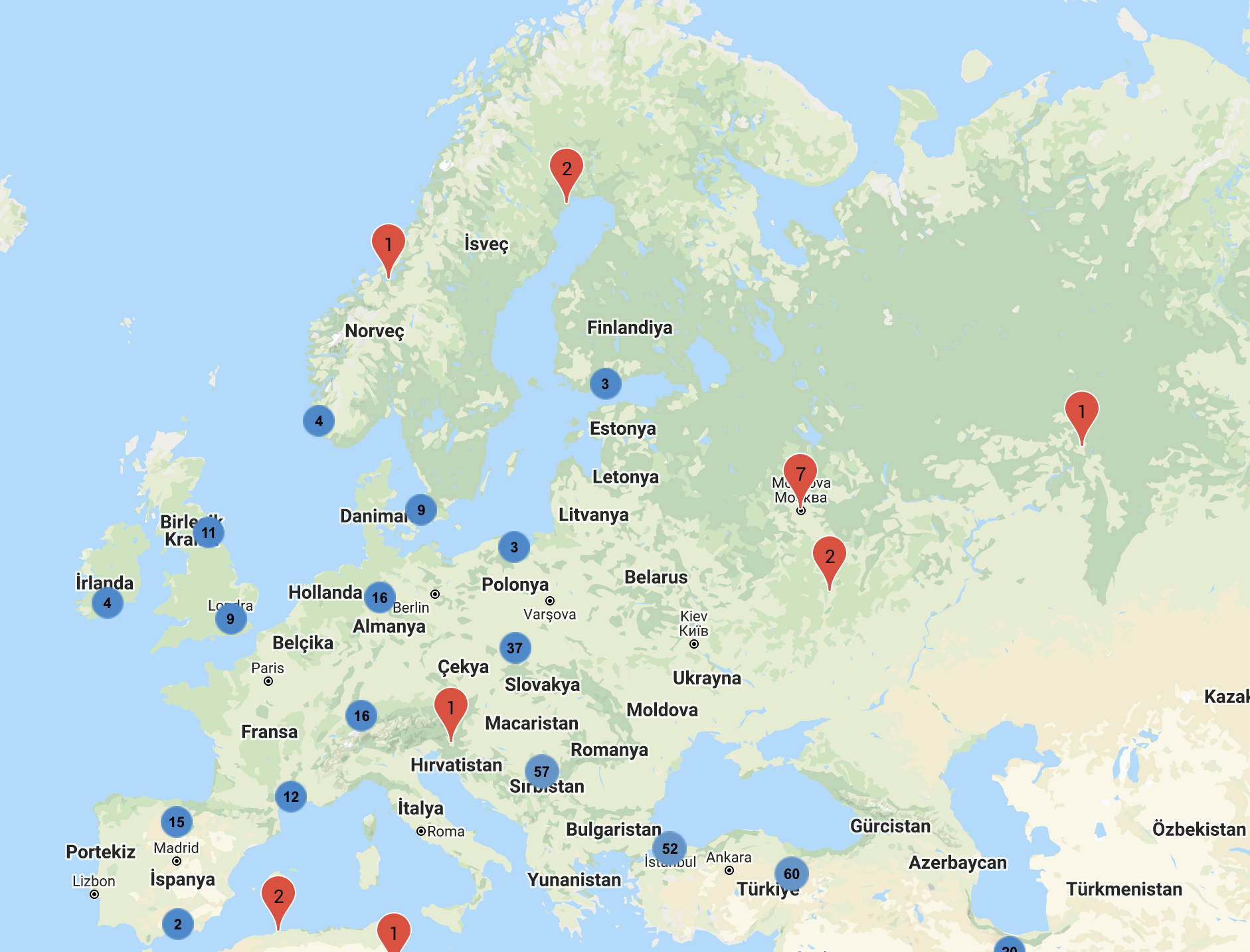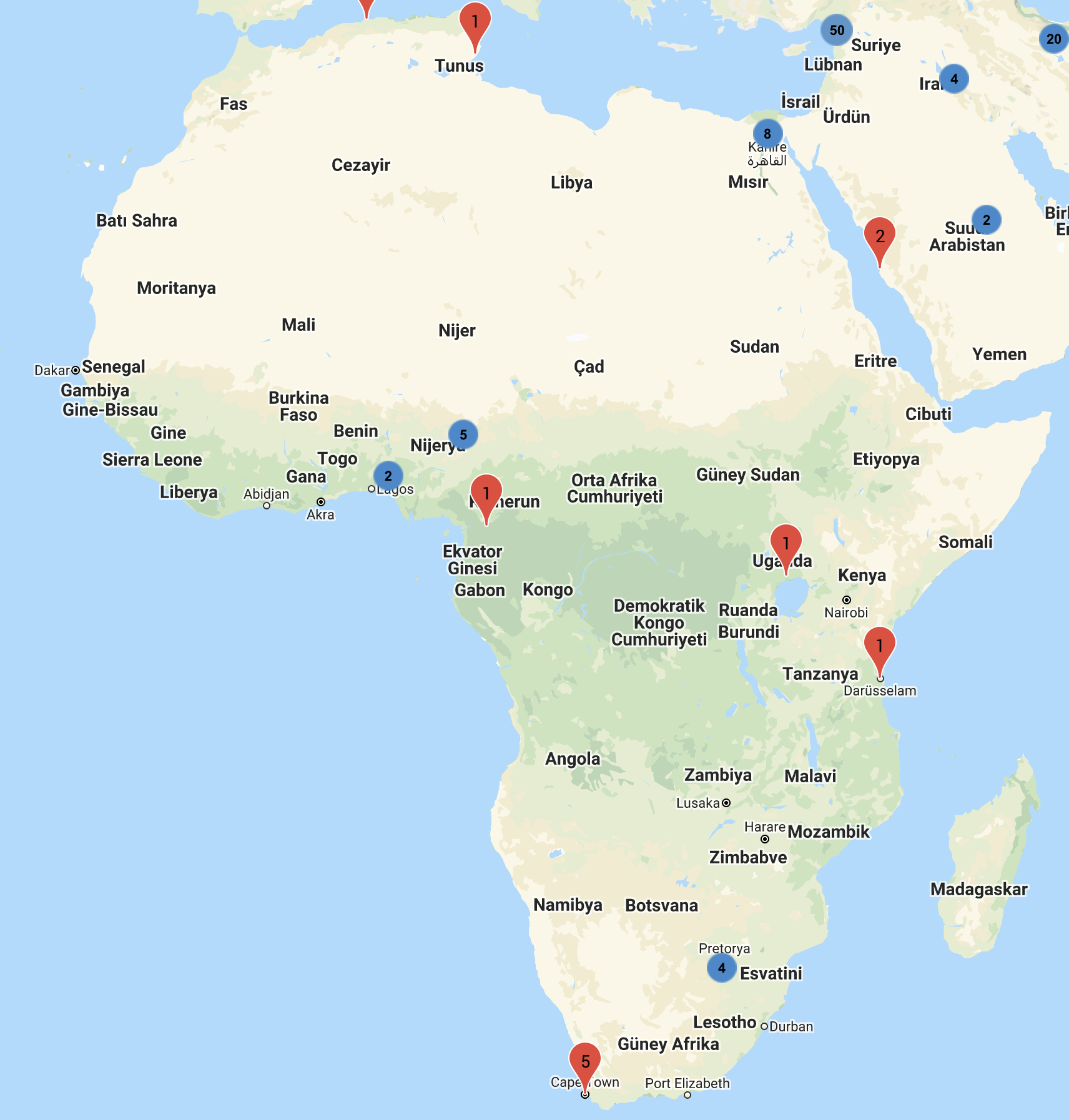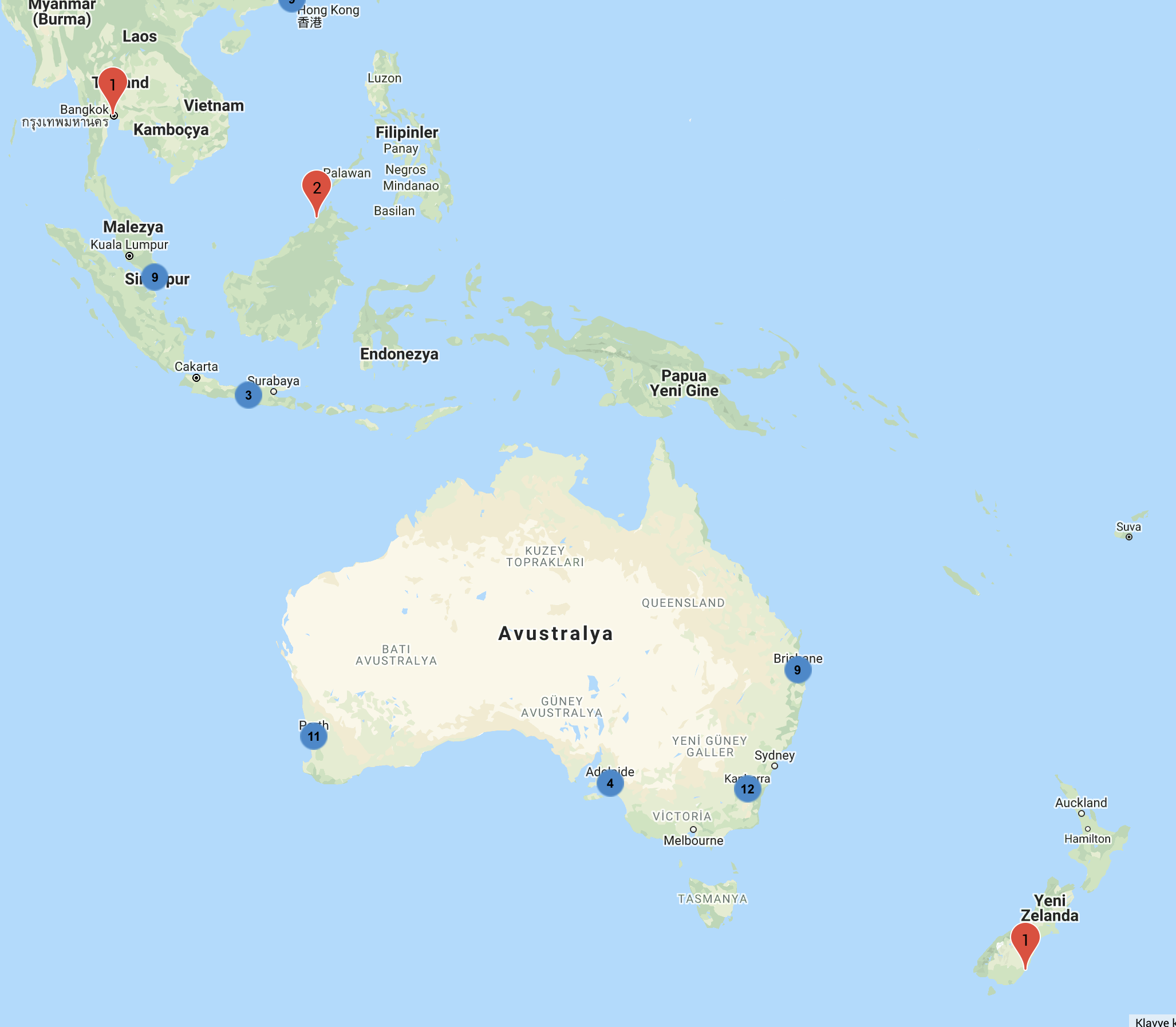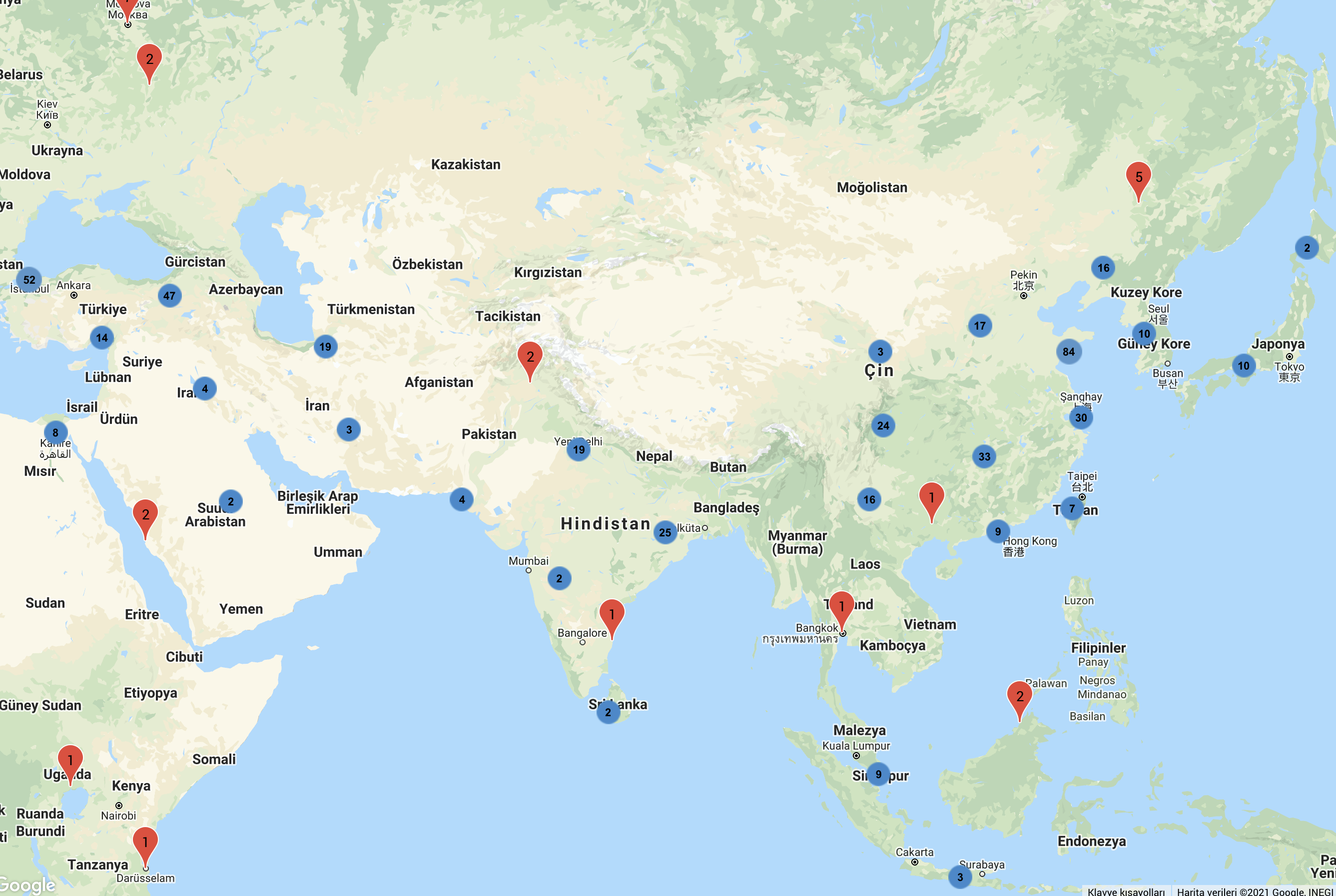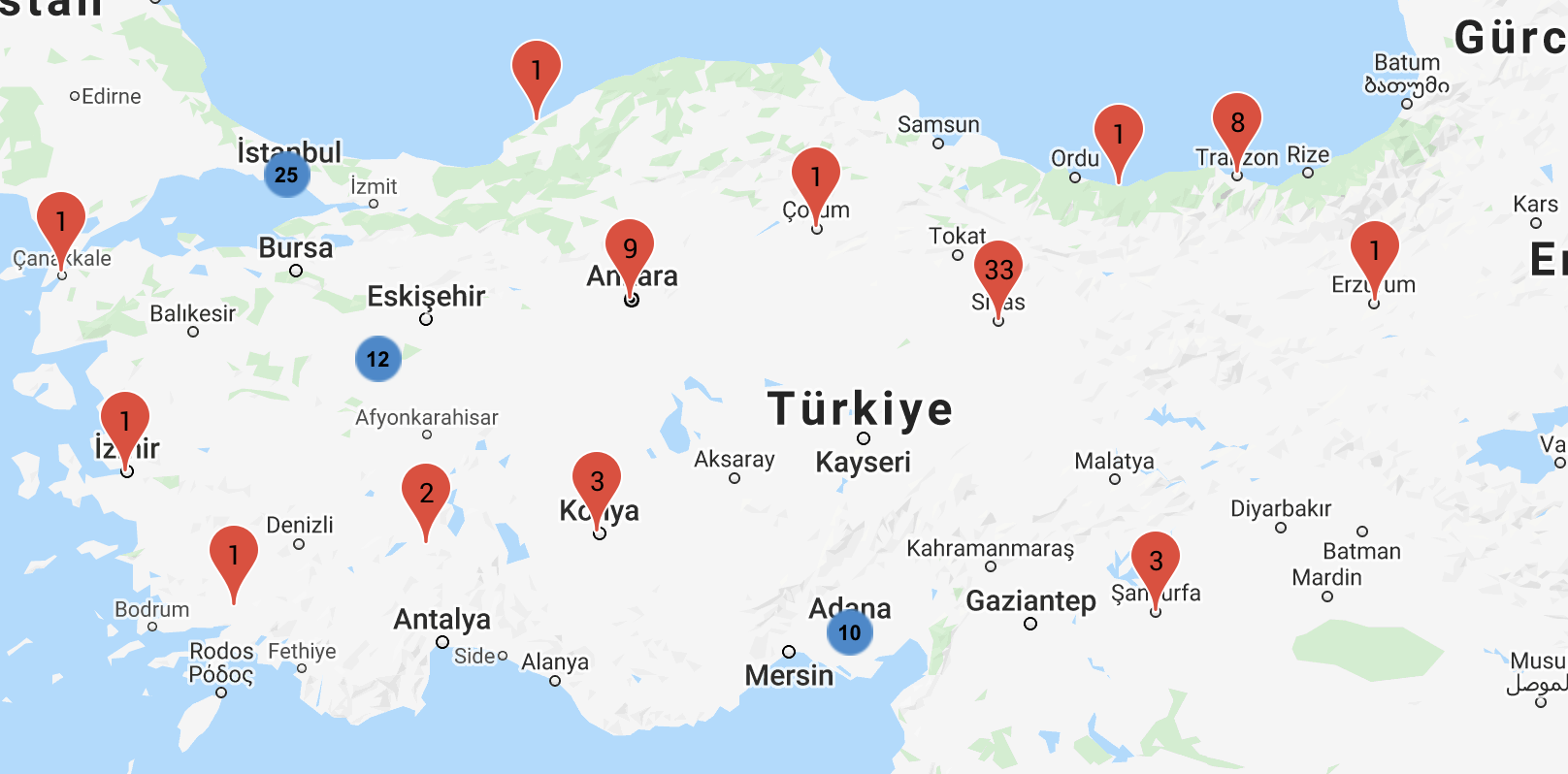 Our Works were cited in various
JOURNALS, CONFERENCES and DISSERTATIONS
of different countries in the world
1. Journals
Langmuir American Chemical Society, Acta Polytechnica, Advanced Powder Technology, Advances in Colloid and Interface Science, Advances in Engineering Research, African Journal of Science, Technology, Innovation and Development, Algal Research, American Journal of Scientific Research, Arabian Journal of Geosciences, ASEAN Engineering Journal Part C, Biosystems engineering, Boletín delasociedad española de cerámica, Biochemical Engineering Journal, Canadian Metallurgical Quarterly, Ceramics International, Chemosphere, Chinese Journal of Rock Mechanics and Engineering, Colloids and Surfaces A: Physicochemical and Engineering Aspects, Composites Communications, Composites: Part A, Computers in Industry, Çukurova University Journal of the Faculty of Engineering and Architecture, Diagnostyka, Energy Fuels, Energy Sources, Environ Earth Sci, European Journal of Soil Science, Food Research International, Fuel, Gospodarka Surowcami Mineralnymi – Mineral Resources Management, HOLOS, IBRACON Structures and Materials Journal, IEEE, International Conference on Sensing, Diagnostics, Prognostics, and Control, International Journal for Scientific Research & Development, International Journal of Coal Preparation and Utilization, International Journal of Engineering and Technology, International Journal of Materials Engineering, International Journal of Materials Engineering, International Journal of Minerals, Metallurgy and Materials, International Journal of Multiphase Flow, International Journal of Pharmaceutics, IOP Conf. Series: Journal of Physics: Conf. Series, J. Mater. Environ. Sci., Journal of Cleaner Production, Journal of Colloid and Interface Science, Journal of Combustion, Journal of Dispersion Science and Technology, Journal of Food Engineering, Journal of Himalayan Earth Sciences, Journal of Manufacturing Systems, Materials and Design, Materials Characterization, Materials Processing Fundamentals, Materials Sciences and Application, Measurement Science and Technology, Mehran University Research Journal of Engineering & Technology, Mineral Processing and Extractive Metallurgy Review, Minerals & Metallurgical Processing, Minerals Engineering, Mining and Metallurgical Engineering, Nigerian journal of technological development, Open Geosci, Particulate Science and Technology, Particuology, Physicochemical Problems of Mineral Processing, Powder Technology, Prezemysl Chemiczny, Resources, Conservation and Recycling, Romanian Journal of Materials, RSC Advances-The Royal Society of Chemistry, Science of Sintering, Science of the Total Environment, Sedimentary Geology, Sensors, Separation Science and Technology, The Journal of The Southern African Institute of Mining and Metallurgy, Tribology International, Ultrasonics Sonochemistry
2. Conferences
IMPC 2014, IMPC 2016, IMPC 2018, SWEMP 2018, IMCET2018, 2017 The 10th International Conference on Machine Vision, Proceedings of Information Technologies, Telecommunications and Control Systems (ITTCS) – 2017, 15th Clay Symposium, 23rd Iranian Conference on Electrical Engineering, 3rd Conference on Sustainability in Process Industry, The Fourteenth International Ferroalloys Congress, Proceedings of the World Congress on Mechanical, Chemical, and Material Engineering, Proceedings of the 17th Nordic Geotechnical Meeting, 8th Asian Rock Mechanics Symposium, Proceedings of the XI International Seminar on Mineral Processing Technology (MPT-2010)
3. Books
Analysis of ECG Denoising, Abrasive Technology - Characteristics and Applications, Handbook of Powder Technology
4. Dissertations
Thapar University, Universidade Federal de Minas Gerais, Istanbul Technical University, The University of Queensland, University Göttingen